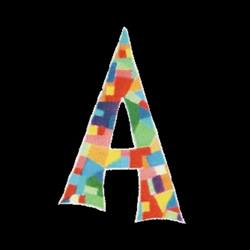 Terms & Privacy
Terms of Service
This website is owned and operated by Art Up Gallery. The Terms of Service ("Terms") contains the terms and conditions that govern your use through our www.artupgallerymonroe.com and the services offered on the website (known as the "Website"). By using this Website you accept and agree to these Terms. Furthermore, specific pages on the Website may set out additional policies, terms and conditions, including Satisfaction Warranty and Returns and FAQs; all of which are incorporated by this reference into these Terms.
These Terms state that all disputes between you and Art Up Gallery will be resolved by BINDING ARBITRATION. ACCORDINGLY, YOU AGREE TO GIVE UP YOUR RIGHT TO GO TO COURT (INCLUDING IN A CLASS ACTION PROCEEDING) to assert or defend your rights under these Terms (except for matters that may be taken to small claims court). Your rights will be determined by a NEUTRAL ARBITRATOR (NOT a judge or jury) and your claims cannot be brought as a class action. Your access to the Website may be restricted or revoked by us at any time with or without cause.
Modifications and Severability
We may make changes to these Terms on this page. Your continued use of the Website following new Terms on the Website will constitute binding acceptance of the changes.
Our Website and Services
All pages within this Website and any material made available for download are the property of Art Up Gallery, or its licensors or suppliers, as applicable. The Website is protected by United States and international copyright and trademark laws and the contents including, but not limited to, the files, documents, text, photographs, images, audio, and video, and any materials accessed through or made available for use or download through this Website (collectively, "Content") may not be copied, distributed, modified, reproduced, published, or used, in whole or in part, except for purposes authorized or approved in these Terms or in writing by Art Up Gallery.
Use of the Website and Service
We will only knowingly provide the Services to parties that can lawfully enter into contracts under applicable law. This means if you are under the age of 18, and at least the age of 14, you may use the Services only under the supervision of a parent or legal guardian who agrees to be bound by these Terms. The Services are not intended for children under the age of 14.
Furthermore, you are prohibited from violating the security of the Website, including, but not limited to: (a) accessing website and customer data, (b) logging onto a server or an account which the user is not authorized to access, (c) attempting test the vulnerability of a system or network by any means, (d) breaching security by any means; (e) using viruses or any other programs / technology to disrupt or damage any software or hardware. In addition, you agree to protect your username and password, and not to share or disclose either one to any third party since you agree to be fully responsible for all activity occurring under your account.
Third parties (such as Paypal, for instance) may provide certain services accessible through the Website. We do not control those third parties or their services, and you agree that we won't be liable in any way for your use of such services. These third parties may have their own terms of service and other policies.
For your convenience, some order information is verified for accuracy. In other situations your order may be canceled include limitations on quantities available for purchase, inaccuracies or errors in product or pricing information, problems identified by our credit and fraud avoidance department or if the item is a local pick-up only item. Because of the nature of some of our items for sale we may also require additional verifications or information before order acceptance. In this event, you will be contacted so that your order can be canceled or if additional information is required to accepted . In the event that your order is canceled after payment has been charged, we will issue a credit to your credit card in the amount of the charge.
Accuracy and Integrity of Information
While Art Up Gallery always attempts to ensure the accurateness of this Website, we make no representations, warranties or guarantees to the correctness or accuracy of the Website, Services, or Content therein. This Website could include typographical errors, inaccuracies or other errors and if an inaccuracy arises, the Website may be changed or updated without notice. Additionally, we have no responsibility or liability for information or Content posted to the Website from any third party affiliated or independent from Art Up Gallery.
Although significant efforts to accurately display the images of our Products that appear on the Website and the Content are offered, the actual colors you see can depend on your monitor, so we cannot guarantee that your monitor's display of any color will be accurate. Furthermore, if a Product or Service list price is incorrect for any reason, we reserve the right to refuse or cancel any orders placed for the Product or Service even if your credit card, debit card or PayPal account has been charged. In this event, we will issue a credit to your credit or debit card account for the amount of the canceled order.
Artists Content and Submissions
All artists agree not to provide any work that Art Up Gallery deems (i) defamatory, abusive, libelous, unlawful, obscene, threatening, harassing, fraudulent, pornographic, harmful, criminal or unethical. All work provided will not violate or infringe the privacy, copyright, trademark, trade secrets, or intellectual property rights of any person or entity, or (iii) transmission of a virus or any other harmful component. By sending us submissions you represent and warrant you have the legal right and authorization to provide the materials to us for the purpose and use as set forth herein. You grant Art Up Gallery the right to use the name that you submit in connection with your work and you agree not to use a false email address or impersonate any person or entity.
Shipping
All items purchased through this Website are made pursuant to a shipment contract. Title and risk of loss for all products ordered by you shall pass to you on our shipment to the shipping carrier. We reserve the right to ship partial orders or to regulate some items as local pick-up only (because of their weight or size). Shipping is only available in the continental United States. Prices for shipping are based on the sale amount, so actual prices may vary from piece to piece.
Indemnification
You agree to indemnify and hold Art Up Gallery, along with our representatives, agents, affiliates, managers, artists (the 'Parties') etc. harmless from and against any damage, loss, and expense (including, but not limited to any attorneys' fees, expenses, and costs) incurred in connection with any third-party claim, demand or action ("Claim") brought against any of the Parties.
Disclaimers and Exclusions
Art Up Gallery provides the website and good/services on an 'as available' or 'as is' basis without warranty of any kind. Art Up Gallery cannot guarantee our Website, services, in store hours, will be free of inaccuracies/errors, uninterrupted or meet your own expectations or requirements. You assume total responsibility and risk for use of the Website, linked websites or third-party providers.
Copyright Infringement Claims
Art Up Gallery disclaims any responsibility or liability for copyrighted materials posted on the Website or through our Services. If you believe that your work has been copied in a manner that constitutes copyright infringement by one of the artists on our site please follow the set procedures listed below:
In accordance with the Digital Millennium Copyright Act ("DMCA"), we respond promptly to notices of alleged infringement. If you are a copyright owner, or if you are authorized to act on behalf of one, report the alleged copyright infringements taking place on the Website by sending us a notice ("Notice") complying with the following requirements:
1. Identify the copyrighted works that you claim have been infringed using the name of the work and the artist Art Up Gallery has listed.
2. Identify the link you claim is infringing (or the subject of infringing activity) (ie – the URL of the link shown on the Website where such material may be found.)
3. Provide all your contact info: mailing address, telephone number and email address.
4. Include the following statement in the body of the Notice:
"I hereby state that I have a good faith belief that the disputed use of the copyrighted material isn't authorized by the copyright owner, its agent, or the law (e.g., as a fair use). I hereby state that the information in this Notice is accurate and, under penalty of perjury, that I am the owner, or authorized to act on behalf of the owner, of the copyright."
5. Provide your full legal name and your electronic or physical signature.
Deliver the Notice to:
Gallery Manager
Art Up Gallery, Inc.
403 E. Front St.
Monroe, MI 48161
Counter Notices
An artist of allegedly infringing material may make a counter notice pursuant to the DMCA. When Art Up Gallery receives a counter notice, we may reinstate the material in question. If you are an artist who wants to provide a counter notice to us, make sure to provide the following information to us:
1. Identification of the material that has been removed.
2. Write the statement as follows: "I hereby state under penalty of perjury that I have a good faith belief that the material was removed or disabled as a result of mistake or misidentification of the material that's been removed. I hereby consent to the jurisdiction in the state or federal courts located in Michigan, and I will accept service of process from the complaining party who notified us of the alleged infringement or an agent of such person."
3. Include your name, address, telephone number and email address.
4. Provide your full legal name and your electronic or physical signature.
Deliver the Counter Notice to:
Gallery Manager
Art Up Gallery, Inc.
403 E. Front St.
Monroe, MI 48161
Dispute Resolution and Arbitration
If you have a concern about your purchase or any other issue, please call Art Up Gallery. In the unlikely event that we are unable to resolve a complaint, then you and Art Up Gallery each agree to be bound by these dispute resolution procedures.
You and Art Up Gallery each agree that any dispute, claim, or controversy arising out of or relating in any way to your use of the Website, your ordering of Products or Services from Art Up Gallery or its affiliates through the Website, by phone, or through third-party websites offering Art Up Gallery Products or Services shall be determined by binding arbitration. As a result, you are giving up your right to bring an action in court or before an administrative agency. Furthermore, any dispute resolution proceedings of any nature or in any forum will be conducted on an individual basis and not in a class, consolidated or representative action, meaning that you may not bring a claim on behalf of a class or any person other than yourself.
To start your arbitration proceeding, you must send a demand to the American Arbitration Association ("AAA") describing your claim and serve a copy of the demand to:
Gallery Manager
Art Up Gallery
403 E. Front St.
Monroe, MI 48161
The arbitration will then be conducted by the AAA under its Commercial Arbitration Rules and Mediation Procedures. The AAA and the arbitrator will determine the appropriate rules that may apply. For the AAA rules, and the form for filing an arbitration claim, can be found at www.adr.org or by calling 1-800-778-7879. Payment of all filing, administration and arbitrator fees will be governed by the AAA's rules. You may choose to have the arbitration conducted in various ways that include: by telephone, written submissions or in person in Monroe County Michigan or at another mutually agreed upon location. The arbitrator shall be bound by these Terms.
Privacy Policy
Art Up Gallery takes your privacy very seriously. Your information is never rented to anyone for any reason and we are committed to respecting your online privacy. We recognize your need for protection and management of any personal information you share with us.
Defining Personal Information at Art Up Gallery
Personal information is information that identifies you and may be used to contact you on-line or off-line. Art Up Gallery only collects personal information from our on-line visitors on a voluntary basis and only during (1) newsletter signup, (2) any contests we might hold, (3) information you provide prior and/or after a sale and (4) when you order products from us on-line. Information collected may include your name, e-mail address, mailing address, phone number and birth date. We do not require personal information to obtain access to our site, however, you will not have access to our monthly newsletter without joining. Whatever the purpose may be, we will only collect information to the extent reasonably necessary to fulfill your requests and our legitimate business objectives including mailings or promotions about Art Up Gallery.
What Are Third Party Sites?
If you click on a link to a third party site, you will leave Art Up Gallery and go to the site you selected. Because we cannot control the activities of third parties, we cannot accept responsibility for any use of your personal information by such third parties, and we cannot guarantee that they will adhere to the same privacy and security practices as we do. We encourage you to review the privacy policies of any other site from whom you request services. If you visit a third party website that is linked to us, you should consult that site's privacy policy before providing any personal information.
Your Consent
By using this web site, you consent to the terms of our policy and processing of personal information for the purposes given above. Should our policy change, Art Up Gallery will take every step to ensure that these changes are brought to your attention by posting all changes prominently on our index page for a reasonable period of time.
If you have further questions please contact us directly.